2021 has looked a bit more similar to 2020 than we hoped, but that has meant we've continued to lean into our homes for creative inspiration this year. While we are crossing our fingers for more cocktail parties and jet-setting come 2022, appreciation for our homes as sanctuaries is here to stay.
Whether it's upgrading your makeshift work from home space into a permanent structure for more flexible work arrangements or creating the ultimate entertaining space for parties of the future, we can't wait to see how the home will continue to evolve and become a better reflection of our design personalities in the coming year.
"Clients are going to up their game in 2022—they've been improving their nests and the ways they entertain at home over the past two years, and we will see demand for finer, more compelling designs and finishes," says Jeffry Weisman of Fisher Weisman. "Everyone has learned to love their home and they will want to make it more special and unique."
Industry experts from across the country have shared about the design concepts they anticipate will make a splash in 2022, and they've shared a plethora of design inspiration for enthusiasts of all kinds. Happy decorating!
Interior Design Trend #1: Color and Pattern Everywhere!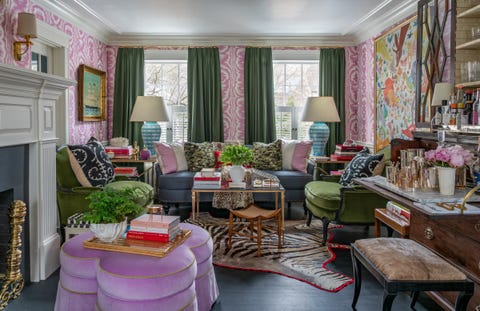 "Over the last few months, I've been noticing that our high-end clients are starting to embrace color," says Tom Stringer of Tom Stringer Design Partners in Chicago. "Traditionally, we've seen home design trends shift based on the economy; when things are looking bad, homeowners are more conservative, using gray and brown tones because it has staying power; but when things are optimistic, people use color and pattern because it's something that can easily be changed."
Dallas-based designer Jean Liu of Jean Liu Design also remarks that "saffron is the new black," and moody-hued rooms across the house will have their day after dark and dramatic kitchens reigned supreme in 2021. Vibrant colors are also having a moment too.
"Everyone's going bold these days with strong yellows and burgundies, hunter greens, and bright blues combined as stripes, plaids, and checks all in a playful sort of folk art feel." says Connecticut-based designer Chauncey Boothby of Chauncey Boothby Interiors.
Interior Design Trend #2: Formality Reimagined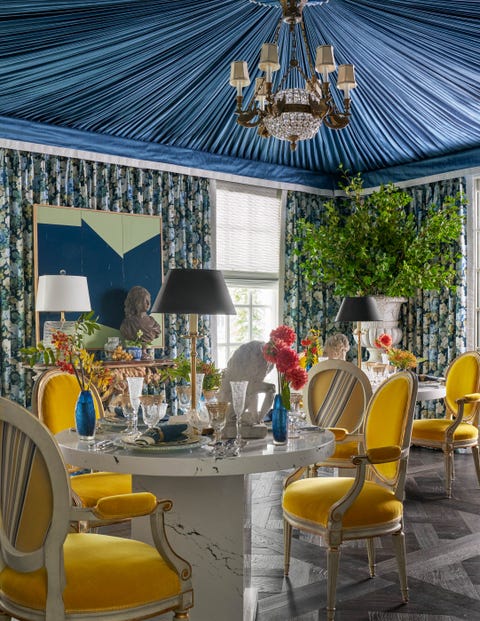 "We are using our houses more than we ever have, resulting in an increased sense of practicality across the design spectrum," says Tammy Connor of Tammy Connor Interior Design in Birmingham and Charleston. "Clients are selecting fabrics and furniture based on durability, making sure items in their home can resist the wear and tear that comes with a more casual 'lived in' lifestyle. Rooms that may have previously been used two-three times a year are now being used two-three times a week, resulting in a reimagined and utilitarian approach to designing formal spaces."
Interior Design Trend #3: Inviting and Inspiring Work from Home Spaces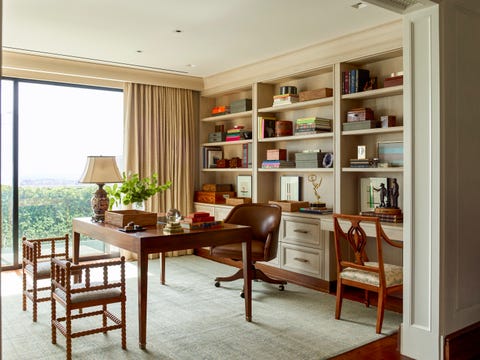 The makeshift "office" we created on the kitchen island or dining table no longer cuts it. In a new age of hybrid work schedules and, in some cases, permanent remote work, our experts anticipate the coming months to be focused on evolving our workspaces into more inspiring areas.
"With the advent of Zoom and more work being done at home, [clients] are asking for two fully functioning offices—one for each spouse or partner—where they can work and not be disrupted, or be disruptive to others in the family," says Randy Correll of Robert A.M. Stern Architects in New York. "These rooms are like small libraries with and abundance of cabinetry, paneling and if possible, a view or a porch on which to take a break or power nap."
Interior Design Trend #4: Putting Antiques and Heirlooms Front-and-Center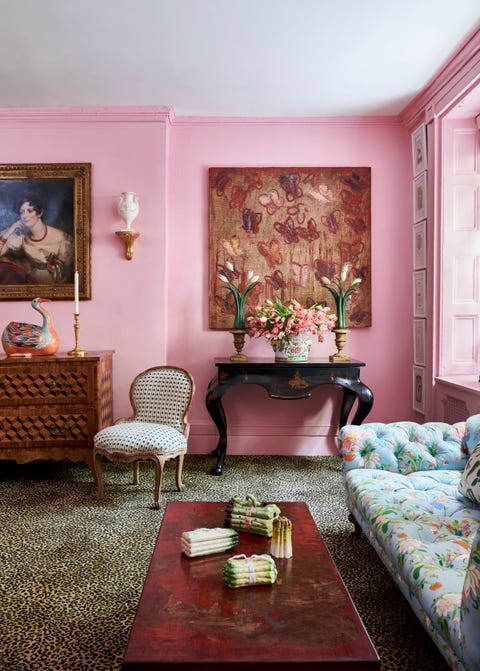 "Antiques and vintage will be celebrated as the ultimate 'green' resource available in the furniture sector and younger clients will become more fascinated with learning about collectable masters like Jean Prouve, Jacques Adnet, and Gio Ponti," says Michael Cox, of Foley & Cox in New York. "Investing both time and money in the objects that transform a house to a home of pride and comfort will be priority. "
Cox says that overall, he predicts the concepts of choosing quality over quantity will inspire design enthusiasts to educate themselves and be more willing to wait patiently for those pieces that they can surround themselves with for decades to come. Cox and Susan Spath of Kern & Co. also expect the "less is more" approach to find a place in the midst of a maximalism resurgence. Spath says that she expects a shift towards simpler design that allows the most spectacular architectural and interior elements to do the talking—like those beautiful antiques and thoughtful heirlooms that individualize your home.
Interior Design Trend #5: Giving the Kitchen A Much-Needed Glow Up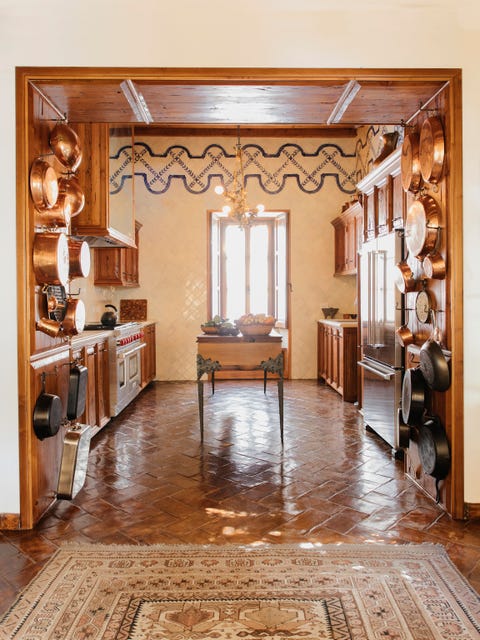 We recently pooled a group of designers to share which design concepts they anticipate will be big in the kitchen come 2022. We're thrilled to report that gone are the all-white kitchens of our pre-pandemic days: warm, moody, and vibrant kitchens will all usher in a more colorful and personality-driven era of cook space design.
"I'm ready for kitchens in full-color, but I think if you have a white kitchen, it's possibly a classic and you don't need to rush out to the paint store," says Liz MacPhail. "And if you have one you love, then absolutely stay the course. But if you're building now or in the process of renovating and thinking about your options, push beyond white. As designers, we are more than ready and we think people are also ready for something with more depth and personality."
A few notable design trends we kept hearing about from these creatives include: using statement-making stone to bring some drama to your countertops or backsplash, bringing color back to the cabinetry and walls, as well as making the kitchen its own closed-off space instead of part of one giant living area—one that's still deserving of designer touches.
"In general, I see 2022 to be about expression, mixing metals, and bolder use of color, pattern and materials," says Tom Stringer. "For kitchens, people are moving toward residential living spaces, incorporating performance velvets, and furniture and finishes that you would normally associate with a living room."
Interior Design Trend #6: Harnessing the Power of One's Design Personality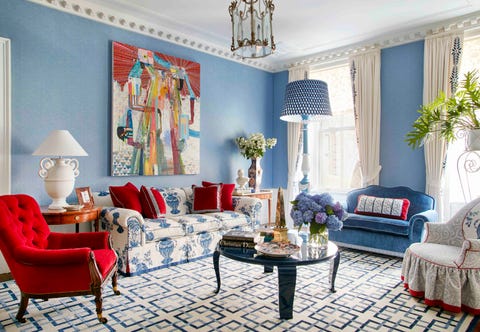 Enthusiasts are no longer afraid to swathe their walls in color, their furniture in wild upholstered fabrics, and their rooms with an abundance of patterns—if that suits their style. Kim Armstrong of Kim Armstrong Interior Design in Texas says she's predicting red to become a popular choice for design enthusiasts this year as people are more confident in their design personality.
"Red is a color that we haven't really seen used since the nineties, so I think it will be so great to see how this color is re-interpreted for this generation," says Armstrong. "It will be a brighter and cheerier version. The reds I see trending are anything from a bright cherry red to a red-orange. They are happy reds."
Chicago-based designer Jessica LaGrange of Jessica LaGrange Interiors says her firm is seeing a resurgence of very colorful, patterned wallcoverings in all areas of the home and are no longer being used in those "jewel box" spaces that can easily be hidden from the rest of the home. She says white ceilings are going away as clients are looking for bold colors, high-gloss paint, and beautiful wallpapers that add an unexpected yet welcome pop.
Interior Design Trend #7: Homes That Tell a Global Story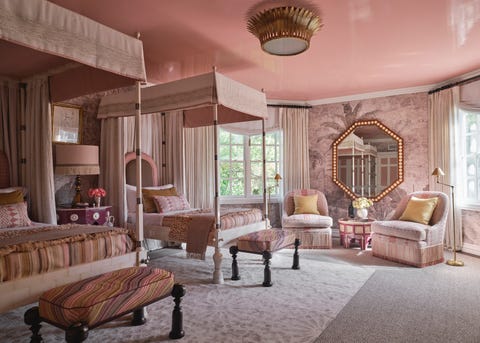 "I think we're all also going to be influenced by a resurgence of travel in 2022," says Tom McManus of Ferguson & Shamamian Architects. "We've stayed relatively local for the last 18 months and those of us who have started to travel abroad have described how liberating it feels. I think, therefore, we're going to start to see more exotic influences in design."
Kelley Carter, Bloomingdales's home fashion director, has honed in a particular region that is a source for all kinds of home inspiration: the Italian Riviera. She says the timeless design and joyful expression of this enchanting destination is sure to influence designers and clients in the coming year.
"The trend will focus on outdoor living spaces and its design aesthetic will transport guests to the resort of their dreams," says Carter. "Resort stripes will be the print of the season, complimented by tabletop finds in euphoric colors. This trend will also be expressed through furniture in natural materials, formal dinnerware in durable melamine and acrylic, and outdoor textiles in higher end materials to create more of an elevated outdoor experience."
Interior Design Trend #8: Soothing Spaces Driven By Nature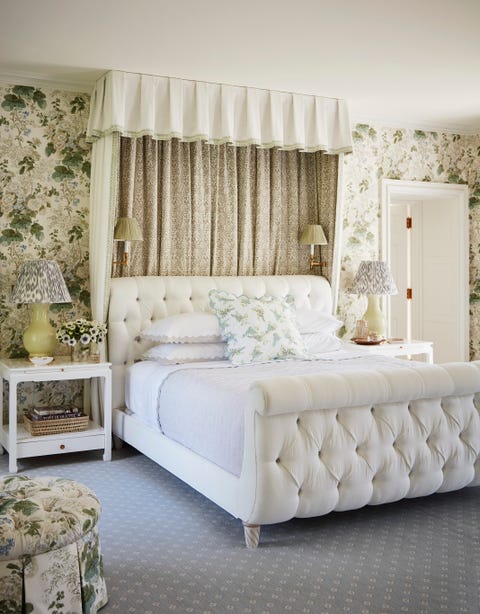 "Being locked up indoors for a long period of time made people go out and enjoy being in the nature more than ever," says Mia Jung of Ike Kligerman Barkley in New York. "And that also reflects inside pursuing organic forms in design and choosing more natural materials."
Sarah Trumbore of ST Studio Inc. in Massachusetts says her clients have been especially drawn to neutrals, greens, browns, natural grass cloth, unlacquered brass, and flora and fauna patterns since the onset of the pandemic and she strives to bring the outdoors in when possible. Gray Walker notes her latest projects connect the homeowners more to nature than ever before by utilizing floor-to-ceiling windows more liberally, indoor garden areas, and a mix of natural materials to bring the notion of outdoor living and organic elegance to every room in the house.
Interior Design Trend #9: Leaning Into Fantastical Elements for Bold Design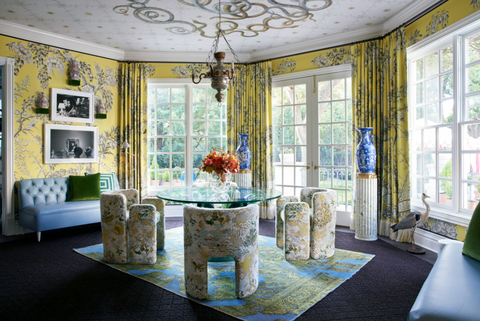 "I believe that in 2022 we will see elements in design incorporating surrealism and fantasy," says Houston-based designer Dennis Brackeen of Dennis Brackeen Design Group. "Wallpapers have never been more on trend and with today's technology in digital printing, I'm seeing some incredibly innovative products. Watch for new collections that will reference motifs from classical to the surreal."
Interior Design Trend #10: Greater Investment in Outdoor Rooms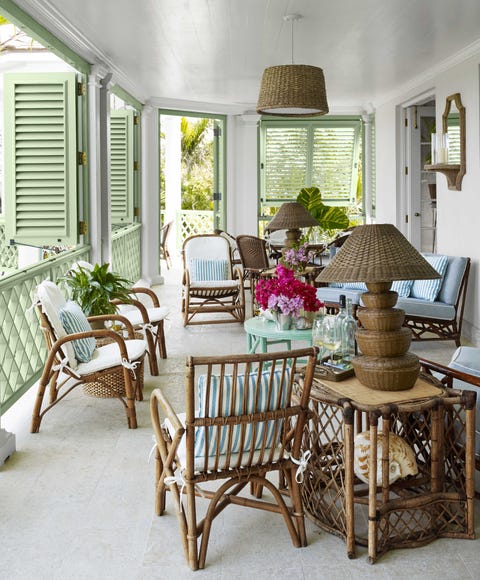 "Clients are asking for outdoor rooms to be designed with the flexibility to function as a traditional interior space and act as a center point for family gathering and relaxation," says Tammy Connor. "Recently, we've been sourcing from our library of indoor-outdoor fabrics as much—if not more—as we source from our library of traditional interior upholstery fabrics."
Randy Correll also notes that our outdoor spaces are no longer equipped with a lone grill or minuscule bar space anymore. As outdoor parties became all the rage in 2020, he's been installing pizza ovens, full kitchens, and more on the porches and patios of his clients' exterior spaces and predicts that desire will grow in the new year.
Interior Design Trend #11: Everybody's Going Green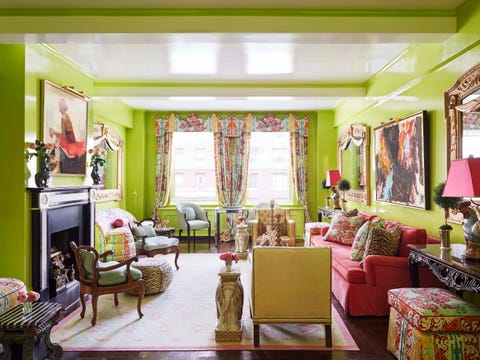 If you've been following the always highly anticipated Color of the Year announcements from major paint companies, you have likely noticed a stark trend: every company is touting shades of green. This is no surprise, as designers mentioned previously just how much we are all being inspired by nature right now, but we're also loving those more eclectic hues, like chartreuse and emerald green, to bring the outdoors in right now.
Interior Design Trend #12: Embracing Those Curves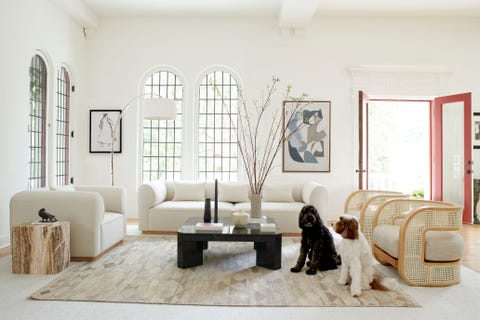 "Although it's been popular for a while, I think we'll see even more curvature pieces of furniture throughout 2022," says Dennis Brackeen. "Also look for curved lines to be implemented into architecture. A freedom from the feel of limitations within a rigorously structured space."
Curvy furniture is better than ever these days, just with an upgrade for the modern age. Celebrity-adored designer Brigette Romanek recently released her first furniture collection as part of a collaboration with MGBW Home, and it's filled with sculptural seating that feels both trendy and timeless. Plus, we're seeing more sculptural pieces trending everywhere, from vintage resale sites to major collections from Gen Z's next great designers. Caroline Gidiere also predicts that pieces from Charles Zana's collaboration with The Invisible Collection will serve as major inspiration for design enthusiasts everywhere.